PAPILLON Scanners are now EC-certified
Created on Tuesday, 22 February 2011 09:16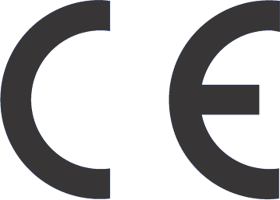 22 February 2011, PAPILON company received certificates proving conformity of PAPILLON livescan devices with all the requirements of the European Union standards. Practically the entire family of PAPILLON fingerprint and palmprint scanners - DS-22N, DS-30N, DS-30NM, DS-45 and DS-45M – passed successfully all tests carried out by an accredited European laboratory, and from now on these devices can bear CE-marking.
FYI: The CE marking is a mandatory conformity mark for products placed on the market in the European Economic Area. With the CE marking on a product, the manufacturer ensures that the product conforms with the essential requirements of the applicable EC directives.
See the certificate
The products developed and manufactured by PAPILLON were highly appreciated by experts from the USA, Germany, France, Spain, the UAE, Australia and many other countries. Most of the visitors noted advantages of our livescan devices as follows: moisture discriminating optics, automatic compensation for smeared images, abilities to automatically detect a finger on the scanner platen and to work with dry/wet fingers, high quality of acquired images. The participants of the symposium particularly mentioned the user-friendly interface and ease of use – no need to wait for sound signals or to try rolling fingers slowly at even speed.